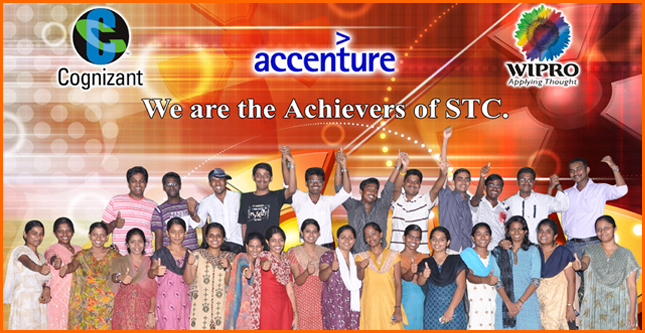 STC provides carefully selected and trained test professionals to supplement the client's test teams including Test Managers, Test Analysts, Testers and Test Tools Specialists.

STC offers Placement Services to all eligible students who have registered for placements in STC V-Serve and have successfully completed the STC training Program. The Eligibility norms specify that the student should complete all the internal pre-placement process.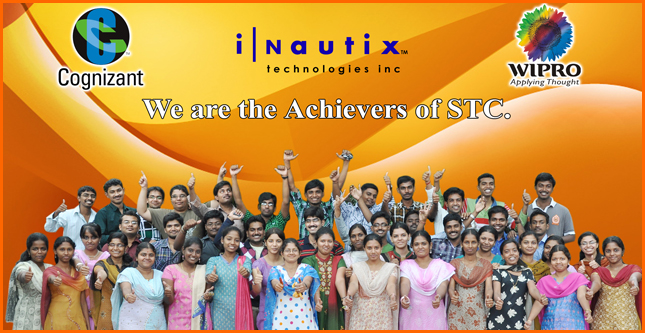 The assistance offered is as follows:
All eligible students register for Placement
Students are provided Career Guidance and Placement Preparation Sessions like Technical and HR Interviews
Students are assigned interviews with prospective employers based on their skill levels, aptitude and career aspirations
STC's Placement Division (STC V-Serve) liaisons with the prospective hiring organization till the actual placement takes place.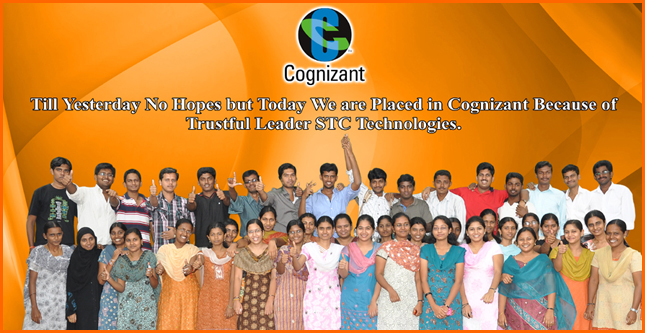 Alumni Speak
STC's alumni talks about how STC's training programs enabled them to get the jobs they desired
With STC you're guaranteed:
Floated Independent Software Testing Recruitment Company ( STC V-Serve) to cater the trained professionals.
Conducting Periodic Software Testing Job Fairs at major cities.
Regular Campus Recruitments by Top IT Companies across our training centers
Dedicated Helpline Support for Placements.
Unlimited Placement opportunities for our students
Speedy Placement Process